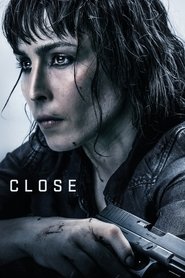 Close
A counter-terrorism expert takes a job protecting a young heiress. After an attempted kidnapping puts both of their lives in danger, they must flee.
Duration: 94 min
Quality: HD
Release: 2019
HD
The Book of Eli
The Book of Eli
HD
A post-apocalyptic tale, in which a lone man fights his way across America in order to protect a sacred book that holds the secrets to saving humankind.
HD
Legend of the Red Reaper
SD
Cocaine Conspiracy
Cocaine Conspiracy
SD
Brett Gunner left the Secret Service behind him years ago, or so he thought. Called back into action when his family is taken hostage at gunpoint, Brett must crack an…
HD
Dragon Wasps
Dragon Wasps
HD
A scientist enlists the help of the US army to investigate the mysterious disappearance of her father, deep in the Belizean jungle. Caught in the crossfire between a brutal guerrilla…
HD
The Demolisher
HD
Cyborg
Cyborg
HD
A martial artist hunts a killer in a plague-infested urban dump of the future.
HD
The Huntsman: Winter's War
HD
Astro Boy
Astro Boy
HD
Set in futuristic Metro City, Astro Boy is about a young robot with incredible powers created by a brilliant scientist in the image of the son he has lost. Unable…
HD
Never Back Down: No Surrender
Never Back Down: No Surrender
HD
Picking up after the events of Never Back Down 2, former MMA champion Case Walker is on the comeback trail to become champion once again.
HD
Punisher: War Zone
Punisher: War Zone
HD
Waging his one-man war on the world of organized crime, ruthless vigilante-hero Frank Castle sets his sights on overeager mob boss Billy Russoti. After Russoti is left horribly disfigured by…
HD
Remo Williams: The Adventure Begins…
HD
Switchblade Sisters